"SoLVE's mission is to help kansas city businesses grow. Nothing in my career has been more rewarding."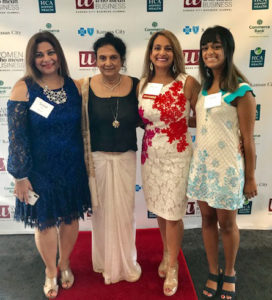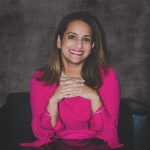 Aviva Ajmera
Chief Executive Officer
Aviva is our founder and Chief Executive Officer. She is our task master who has a deep emotional connection with Excel and PowerPoint. She's a visionary who can turn a marketing report and a SWOT analysis into a roadmap for a company's future.
After almost 25 years of leading strategy creation and implementation, new product development, brand management, consumer marketing and organization re-design, there's no marketing problem Aviva hasn't SoLVEd.
With a passion to support, mentor, and teach small businesses and entrepreneurs, Aviva and SoLVE have partnered with many key organizations around Kansas City. A highly regarded speaker and presenter, Aviva has delivered keynote presentations and been on Entrepreneur panels for Startland News, Kansas City Business Journal, WIRED and NAAAP-KC. Aviva has also taught SoLVE It! classes at The Central Exchange, Arvest Bank, Microsoft, Johnson County Community College, Score Mentors, the Helzberg Executive MBA program at Rockhurst University, UMKC: the UMKC Henry W. Bloch School of Management, and the Women's Business Center.
Prior to SoLVE, Aviva was a partner with The Partnering Group and worked for Accenture. She's consulted for blue chip companies including Nestle USA, Post Foods, Sara Lee, Kimberly Clark, LG Electronics, Bauer Hockey, 3M, Northwest Airlines and Fingerhut.
As a Senior leader at Hallmark Cards, Aviva championed cross-functional teams in Product Development, Innovation, Retail, Corporate Strategy, Customer Strategy, and Business Transformation. She launched, grew and re-invented iconic marketplace programs, partnering with many brands and retailers such as Disney, Starbucks, The Komen Foundation, Walmart and Walgreens.
Aviva's been on both the consulting and the client side of the relationship. This gives her a unique perspective on working with our clients.
"It's about helping our clients in a way that's relevant to them. We don't have a cookie cutter approach. We roll up our sleeves, partner, coach, teach and work alongside our Clients. I've been the client and I've been the consultant. I know what feels bad. I want our clients to feel great about working with SoLVE."
Aviva is an accredited Angel Investor and the former Board Chair with the Women's Capital Connection, Kansas City's only female Angel Investing group. She currently serves on several Kansas City Boards including the Kansas City Ballet,  Children International, Starlight and the Women's Employment Network. Aviva has served as the Upper School Chair for Pembroke Hill School Executive Council and she has served on the Board of Tomboy X in Seattle, WA.
In 2018, Aviva was an award recipient of Kansas City Business Journal's prestigious Women Who Mean Business Award. She is also a frequent contributor to the National Business Journal's Leadership Trust.
Aviva has a BA in Economics and Policy Studies from Rice University; MBA in Marketing, Management & Strategy and Non-profit Management from Kellogg School of Management, Northwestern University.
Born and raised in Upstate New York, Aviva has made Kansas City her home for 25 years. She is married with 1 daughter, 3 "bonus" children, and four grandchildren. Aviva is an avid runner, she has completed the Chicago Marathon and 13 ½ marathons. Aviva also enjoys yoga, entertaining and traveling.