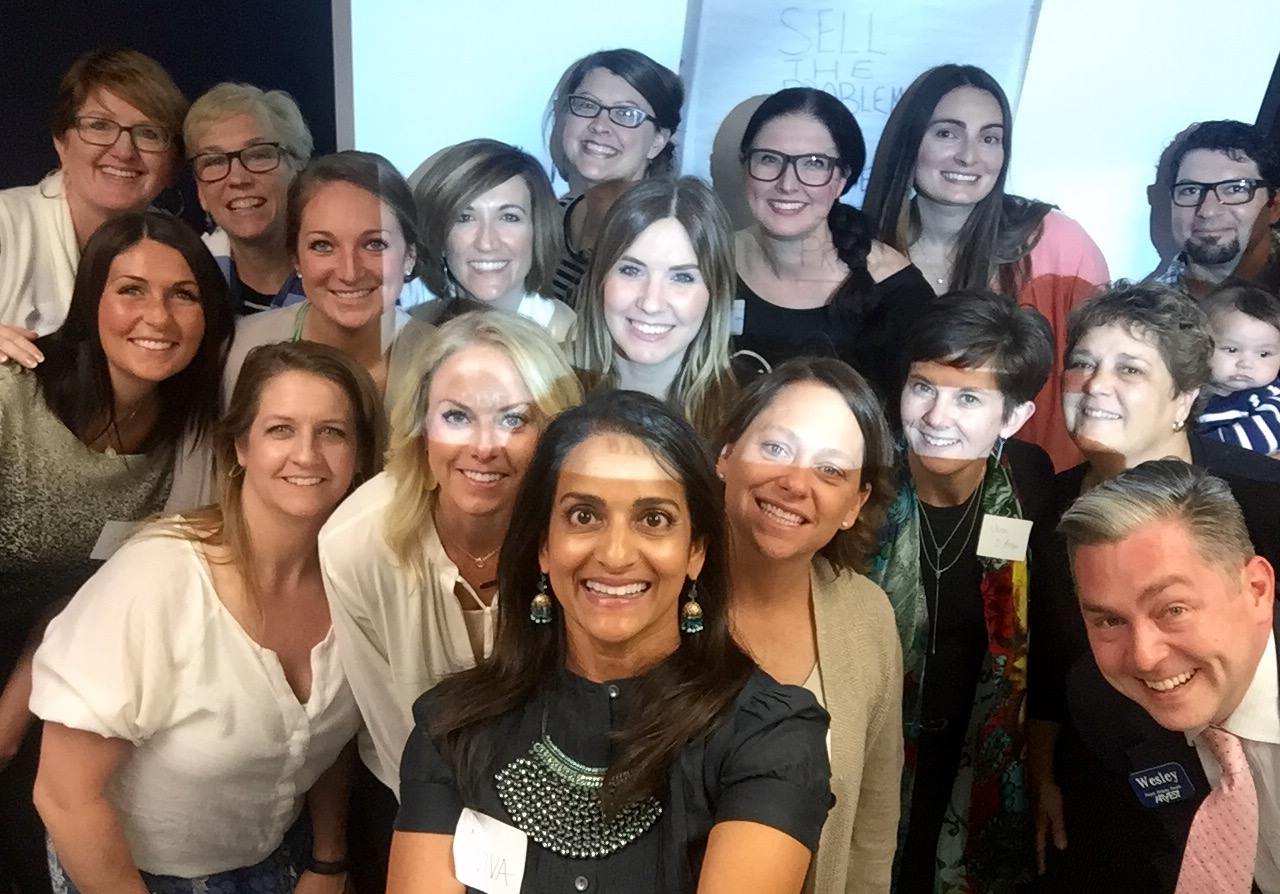 2021 Dates
Series 3:
Zoom via the Women's Business Center  http://kansascitywbc.eventbrite.com

Social Media for your Business 101: 1/6
Facebook for your Business 201: 1/13
LinkedIn for your Business 201: 1/20
LinkedIn for your Business 201: 1/27
Series 4:
Zoom via the Women's Business Center  http://kansascitywbc.eventbrite.com
Who's your Consumer Target? 2/24
Social Media for your Business 101: 3/3
Facebook for your Business 201: 3/10
LinkedIn 201: 3/24
LinkedIn for your Business 201: 3/31
Who's your Consumer Target? TBD
The Solve It! workshops were the most successful programs of our Entrepreneurs Series during 2020-2021.
We had over 1800 people, from 42 states and 31 countries sign up and learn about social media marketing for their business.
The workshops were relevant, highly engaging and received high praise from the participants
Sherry Turner - CEO, Women's Business Center
Thank you so much for taking the time to teach today's workshop. The whole experience was valuable to me. I have never been one for electronics and gadgets, they can be a money pit and a time sucker.
But, now I find myself a business owner and need to learn to embrace today's culture to stay relevant. Today was a motivator.
Terrie Applewhite - Owner, Events By Terrie SCORE Workshop
I received so much valuable information from the social media workshop hosted by SoLVE at Central Exchange. Not only are they knowledgeable, the way they enthusiastically share their expertise is infectious and inspiring. What set their workshop apart from the many others I have attended, is the personalized plan I took away for implementing the concepts we learned during the workshop. I can't wait for the next opportunity to learn more. Thank you Solve!
Lisa Murphy - Health & Wellness Consultant
I attended a SoLVE It workshop not knowing what to expect, but I thought, "It has to be good if Aviva is behind it!" Well, I was right!! The workshop was "Identifying Your Consumer Target and New Ways to Reach Them" and that is exactly what we learned about and the topic they spoke of. I took one of my sales reps with me and we both left with some great tools and a different approach to how we would look at our target consumer. I immediately put the knowledge I gained from the workshop to work. At first, there were a few on my team that were skeptical, but all I asked is that they gave it a chance. Now, they are using these ideas daily and we have experienced tremendous success. I truly believe that SoLVE's expertise has given us a different approach to sales and it has given us a much better sense of who are consumer is. If you have a chance, it definitely won't be a waste of your time to attend a workshop!
Tammy McDonald - Owner, HERLIFE Magazine
I recently had the pleasure of attending a session on social media led by SoLVE. I walked in thinking I knew enough but walked out with a wealth of new information and new tools to help me run my small business. Highly recommend you attend one of their presentations if you are looking to develop a solid social media strategy.
Nibal Henderson - Director of Training, New Directions Behavioral Health
SoLVE It! Workshop Partners